For most people, sustainability is a "choose your adventure" game. Will I keep a recycle bin? Windmills? Compost? We all have our reasons for choosing one direction or another. But there's one sustainability practice that absolutely no one should want to ignore – yet so many do. It's called "fridge foraging", or taking leftover food and creating a new dish..
One of Culineer's recipe creators, Laura Ruffing is a frequent fridge forager. She's made it a central part of her cooking practice for years. "That's a philosophy I really hold close to my heart," said Laura, "I'm going to use everything I have before taking another trip to the market. 9 times out of 10, you come up with something good."
The best cooks always know how to get the most out of their ingredients and leftovers. And whether they know it or not, they're doing their part to help the world in the process by preventing food waste. Not to mention, leftovers can make some delicious meals.
One thing's for sure: it's much easier to see the direct impact of your sustainability efforts when they relate to the food you eat day to day. Let's take a look at Laura's cooking background and how fridge foraging came to play such a key role in her kitchen.
Laura's Fridge Foraging
Like many homecooks, Laura traces her foodie influence back to her parents. Dad was Mexican-American, Mom was a mix of European American and not very attached to any one type of cuisine. This dynamic helped Laura to appreciate both long-held food traditions as well as the experimental side of cooking. While her Dad's side of the family celebrated their heritage and culture during holiday gatherings , Laura watched her mom create homemade meals with variety and from many cultural influences.
"My mom said 'I'm just gonna wing it' and I loved that". She would cook healthy meals every night and we would do Chinese and Italian and Mexican, never eating the same dish twice. She didn't even realize what she was doing, but she laid the ground for my own cooking routines. I love all cuisines and have the most fun putting my unique twist on recipes I get inspired by and what I have available.
Laura later started perfecting her food foraging methods as a student in college. "As a student, I had to make due with what I had. So I would come up with all these creative ways to make Ramen delicious or extend the life of whatever I had in my refrigerator or pantry." These days, she might mix some of yesterday's sausage with tomorrow's roasted kohlrabi, potatoes, onions and cabbage to put together an easy weeknight meal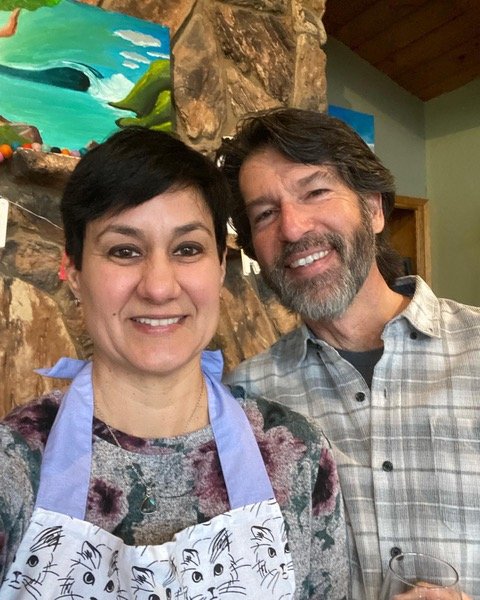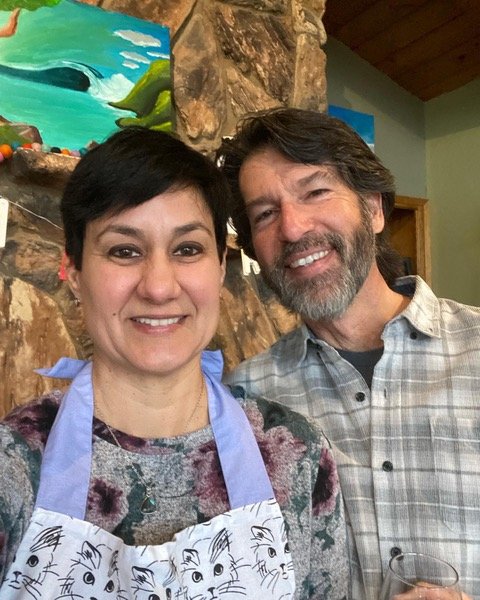 Sure, fridge foraging leaves you with limited options, but like Laura said earlier, you come up with something great more often than not. Limited options tend to make us more creative than we thought we were. Just look at some of the recipes Laura's added to the Culineer app!
Laura credits her husband with fueling her creative energy. "My husband definitely is my biggest cheerleader and taste-tester. He'll always have seconds when I cook. In the last several years, I've upped my cooking game and always managed to impress him . Recently he exclaimed "Man, this is so good-I feel like I'm living inside of a restaurant!".
At the end of the day, limited options and the right people are just the recipe to take your cooking to new heights. And when you can prevent food waste at the same time, everybody wins.
Here's how Culineer brings all that together: your recipes, your people, and sustainability in one app.
How Culineer Can Help You Fridge Forage

Unlike many of today's ecological problems, food waste is right in front of you. You can't side-step it. Or, as Laura said: "It's visible, not theoretical. Your nose can't ignore it, your eyes can't ignore it."
Admittedly, it might take some creativity and drive to "food forage" consistently. But a little organization can save you headaches doing that.
Laura happens to be a Special Education teacher , and she admits organizational skills come naturally to her. "I love planning. Just looking to see what I have and what I'm going to make tomorrow or for the week ahead. When I'm cooking I love to have 'mise en place' - all your little bowls in place - it really helps with time management and creating a cooking flow.
Not everybody's a natural organizer. And not everybody sets up "mise en place" when they cook. But what if you had a sort of "mise en place" set-up for your recipes? Anything new you've created, as well as anything you've saved from a friend, all in one app.
That's one of the things that attracted Laura to Culineer. She normally won't make the same recipe twice in a row, but the Culineer app allows her to save anything she likes in case she wants to go back to it. Her connections can see it there as well.
Don't know what to make with a handful of scraps in your kitchen? Someone on Culineer probably has an idea for you.
Follow Laura for Inspiration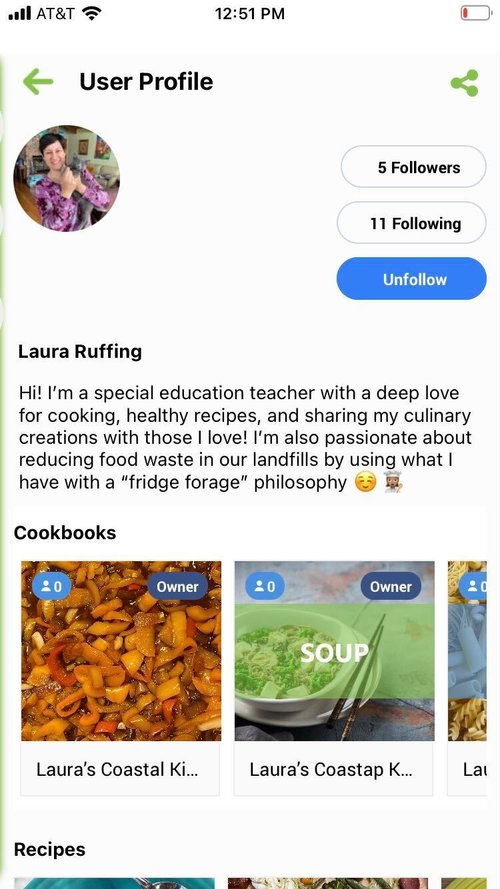 "I like being able to create my own recipes and share them. That passion I have for food, including taking photos and making videos - is something I've been really interested in, so it was kind of a no-brainer once I started using it," she said.
Laura posts recipes on Culineer and you can find her on Facebook at Laura Martinez Ruffing and follow her on Instagram @laurascoastalkitchen
If you, too, want to stop food waste while learning to cook and eat delicious, local food, download Culineer now and join our cooking community.