For a while, Jennifer Bennett didn't like the taste of fennel. The bold "licorice" flavor put her off. And she wasn't alone: licorice itself sparks division, you love it or hate it. But a licorice-flavored vegetable? What do you even do with that?
Turns out, you can do plenty. And for that reason, Jennifer enjoys fennel today. It's not even an overstatement to say she's a big fan of the crop. So, what changed? How do you go from giving licorice-lovers the stink-eye to using a licorice-flavored plant in your everyday cooking?
You'd be surprised how CSA boxes can get your wheels spinning. A huge variety of ingredients, even those you don't like at first, can spark creativity. And if you can reach your local CSA farmer on Culineer for tips, the recipe potential starts to seem endless.
Here's how CSA boxes helped Jennifer think of new fennel recipes to love, and how creative energy helps bring a community together around local, seasonal food.
Jennifer Acquires a Taste for Fennel
Jennifer's family subscribed to a CSA when she was very young. But she herself didn't subscribe long-term until 2019.
For the last 3 years, she's been getting boxes from a CSA called SLO Veg outside San Luis Obisbo, CA. As a lifelong veggie-lover, Jennifer enjoys the variety and freshness of CSA produce. Yes, even fennel.
"I always hated fennel," she said, "and now I can't wait to get fennel in my box. I found so many things I like to do with it."
Variety and abundance doesn't always come so easy to new CSA customers. CSAs deliver a wide range of ingredients in a single box. Many ingredients might be outside the "comfort zone" of new members. Or, people might not be used to storing and preparing the amount of food they get at one time.
Often, it's a little bit of both. Such was the case with Jennifer and fennel. It was foreign to her. There was a lot of it. And the flavor was just…blech.
However, like most of us, Jennifer doesn't like to waste food. She had to do something with all the fennel she got in her CSA box, which is how she started discovering the many uses of the bulb-shaped herb…and found she actually likes it.
Some Favorite Fennel Recipes
Fennel can act as the main feature or a compliment on many dishes. Today, Jennifer is well aware of this. "My new favorite thing to do with fennel is braise it. Cook it with some lemon slices and garlic, deglaze the pan with white wine and chicken broth, then simmer on low for a half hour. It comes out so tender and flavorful! Almost gives it an artichoke kind of flavor. Super good with braised sausages."
What else can be done with fennel? You can roast it for pasta or soup. Put it in a salad. Believe it or not, some people even put it on sandwiches. It also turns out fennel with cheese is a match made in heaven: "Roasting it with a little parmesan cheese on top is super delicious!" said Jennifer.
Of course, we can't promise everyone who tries fennel will love it. But there's a good chance the more ways you can try a single ingredient, the more likely you are to find something you enjoy. "I think it's easy to get into a rut making the same thing every week. Since having the CSA box, I've explored new produce and flavors to go with things."
For example, Jennifer got into Asian dishes lately, which she attributes to "a lot of Tokyo turnips and bok choi" in her CSA box. "It made me think: what can I do besides what I've always done with this?"
Jennifer found she liked different foods because she tried them. This openness has become a staple in her cooking and home life today, but it laid roots much earlier in life.
A Creative Culinary Background
It's amazing how much our relationship with food can be traced to our parents.
Not only did parents give Jennifer her first exposure to CSAs, they also brought her to cooking classes growing up. That's when the seeds of creativity and ambition were planted. It inspired her to pursue a deeper culinary life. After helping with catering at the cooking school, she went on to learn food science at Cal Poly University.
Unfortunately, it wasn't everything she expected. The coursework was a lot more science and factory management than the creative aspects she wanted to learn. That led to a major life-switch. Her third year of college, she decided to pursue teaching instead.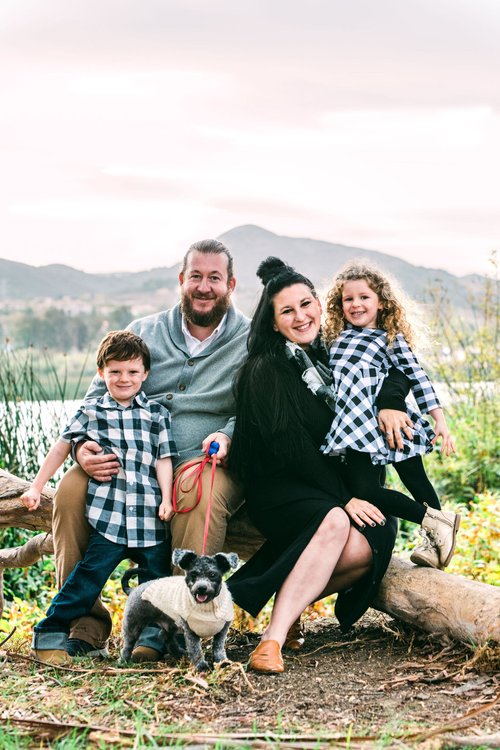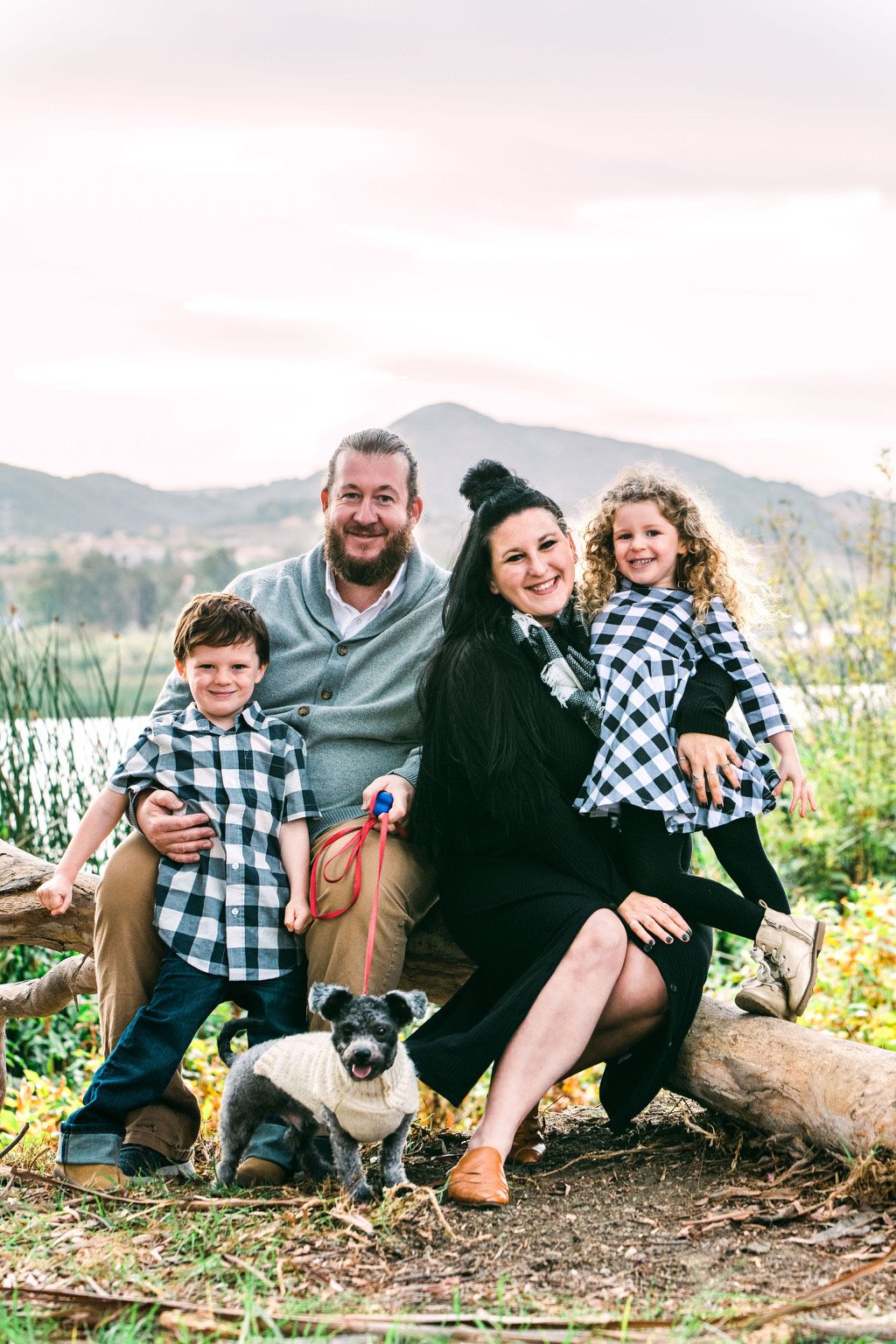 But she carried that same creativity with her into the teaching profession. While she mainly taught fourth grade, she also ran Friday art and extracurricular activities at a private school.
She sometimes brought her cooking to the kindergarten classroom as well. Her class received produce boxes from the school district on occasion, and she would teach students what to do with different seasonal foods. For example, they would learn to put apples in a crockpot and make applesauce.
"Teaching kindergarten, I love seeing their little minds at work and all the fun questions they have, their curiosity about things. All that potential." All it takes is a little nudge to get a kid interested in something new. "The creativity, when you're allowed to have it as a teacher, just makes the whole day."
Another life pivot took place when she had children of her own. Jennifer left the classroom and started getting creative with recipes for her family. This was when her dishes really started to take off.
A Rockstar Homecook
Much of Jennifer's cooking is produce-based, which is not only nutritious but allows plenty of opportunity for experimentation with subtle flavors. She said, "As a CSA subscriber, I get a produce box every other week locally. I love cooking with the new produce I get."
That said, her kids are kids. They love "crunchy tacos, turkey meatloaf, noodles and spaghetti," things that are "easy to eat." But it doesn't stop her from getting fancy.
Jennifer has a few top-notch noodle dishes on Culineer you can check out. She'll make a sausage-tomato fettuccine or top the spaghetti with turkey piccata meatballs. Versatility is a major strength of pasta, and Jennifer takes full advantage.
She's exploring Asian noodle variations as well. "I'm obsessed with noodles and dumplings, recreating my own versions of those things at home."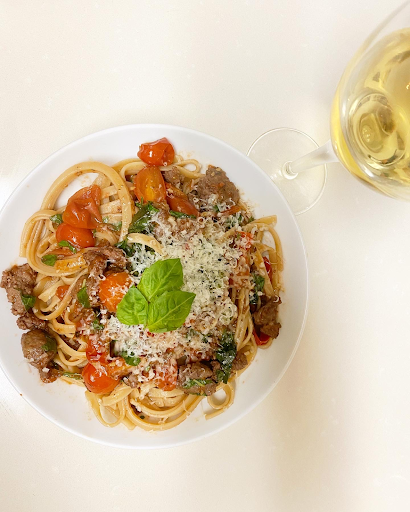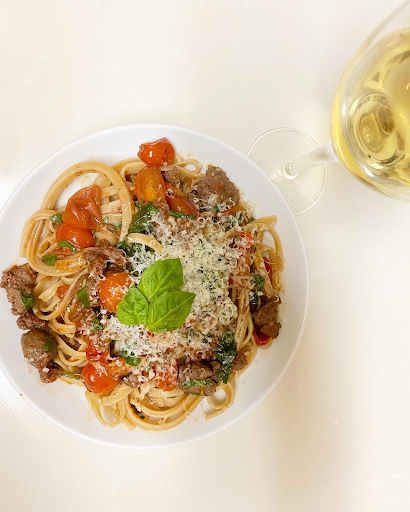 In the end, she loves cooking at home for the same reason she loves teaching. "The potential excites me. I love how creative you can get with food. I'll be meal planning and think, 'This is so exciting, I can't wait to make this!'"
Her love of creative cooking reaches her extended family and friends. "My brother is into cooking, too. We are constantly sharing ideas with each other and trying new products." Jennifer also makes herself available to friends who need recipe ideas. She looks forward to hosting holidays and coming up with themed dinners. "I'm planning a Valentine's menu for my husband and kids. Gonna try cheese fondue, never made that before."
Jennifer is one of Culineer's several recipe creators, making it easier for farmers to advise their customers on what to do with their ingredients. You can see more recipes from Jennifer on her Instagram (@bennettpartyoffour) and on Culineer under her name, Jennifer Bennett.
The Culineer platform keeps farmers in touch with homecooks, so households can stay up-to-date and in-the-know about what's possible with every harvest.

Download the app to see what you can do.