When we first spoke with Linda Spatig, she had sweet potato muffins in the oven. She got up to pull them out mid-conversation, and it was a definitive Culineer moment. We love seeing homecooks dedicated to their craft, day-in and day-out, no matter the hour.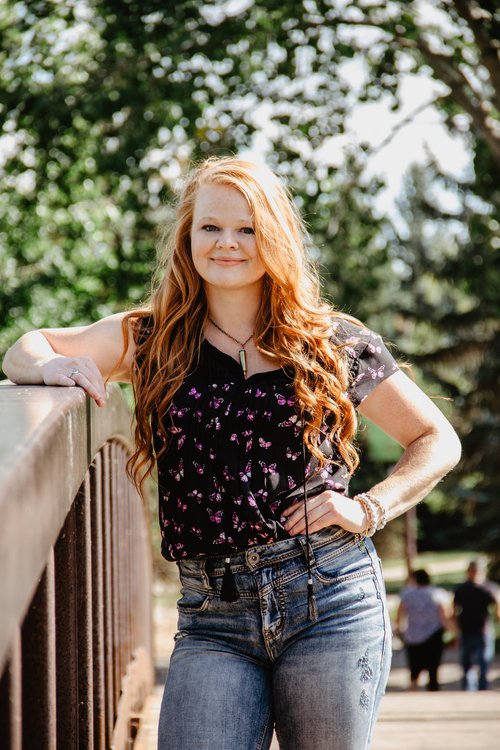 Linda is slightly different from many of the homecooks we've highlighted thus far. While she's no slouch making a savory dinner, she specializes in baking, which tends to be a more precise art than cooking. A curry dish could stand varying amounts of cayenne pepper, but too much or too little of anything could spoil a muffin or cake. It requires top-notch organization and keen attention to detail.
To make things even more challenging, Linda's baking focus is on dairy-free baked goods with some being vegan and gluten free. She explores possible desserts, sweets, and breads within those constraints. In addition, she shows people how to make lattes and other drinks without an espresso machine.
You can find examples of her work on Instagram @dairyfreeginger or at her website, DairyFreeGinger.com. The site offers recipes "specifically designed to give you a rich and delicious flavor without the dairy."
Of course, as one of our recipe creators, she has several on Culineer as well. Here's a little about Linda and what keeps her wheels spinning in the kitchen.
How Family Fuels Linda's Cooking
Linda is originally from Alberta, Canada. Her parents used to own a cattle ranch and still use their own supply of vegetables and livestock for meals. She takes local cooking and eating seriously wherever possible.
Linda's mother gets credit for her cooking ability today. "Mom always made everything from scratch," she said. "She'd let us make bread with her, and that's how I got into baking."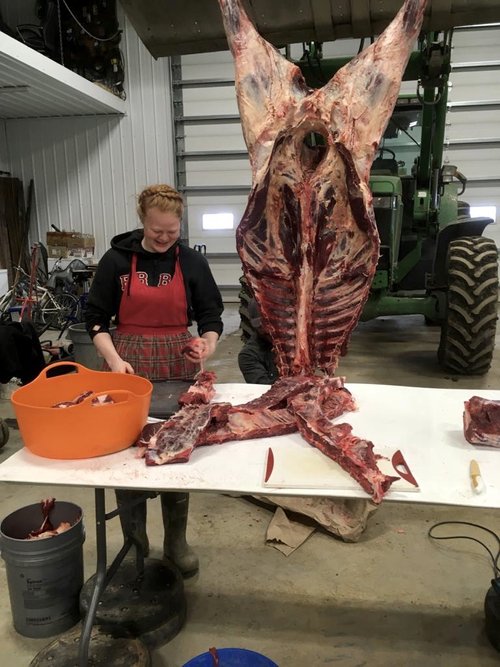 Family is a universal theme for people who love to cook. So, it's no surprise that, as a wife and stepmom, Linda loves cooking for her growing family. "I love making something from scratch, incorporating whole foods you can buy locally."
The family has a goal of establishing their own supply of chickens and other animals. They "haven't gotten there yet", but they're well on their way, pushing through the planning phase. "The goal is to start with basic vegetables like potatoes, carrots, zucchini, tomatoes, cucumber, herbs, lettuce, etc. One thing I want to do is make my own tomato sauce."
They're planning their first garden to start this summer, adding chickens and cows later. For now, they get chicken and pork from a local friend. And they'll want to start indoors with starting plants from seeds to get the veggies growing.
Why Linda Likes Culineer
Everyone knows switching to a fully self-sustaining lifestyle is an adjustment. But it's not only the planning, digging, and harvesting that make the work. The whole family needs to adjust to a new way of consuming.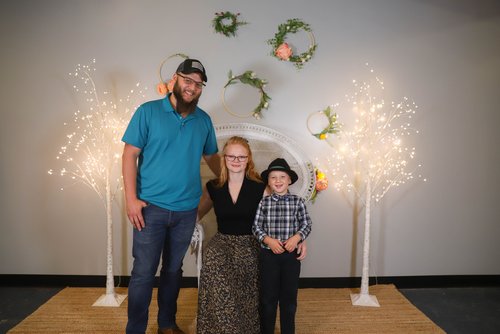 In one small example, Linda's stepson wasn't used to eating meals prepared completely at home. He prays, "Dear God, please help Linda cook good food!" He loves the food she cooks and often asks if she can "homemake" whatever he comes up with. And an extra special bond has recently been forged with her step son as they enjoy gardening, picking wild onions and making dandelion tea together.
It's likewise with transitioning from commercial consumption to local farm food. Many don't know how to prepare everything in their local farm boxes. Culineer changes that by giving them a medium to see recipe recommendations straight from the farmer that supplied their food. This is what Linda likes most about the platform. "I like that Culineer promotes people buying from farmers and learning to cook in-season veggies."
Culineer gives farmers and homecooks an interface to connect so both can operate more efficiently than ever before. They're both more aware of what the other needs. Farmers can focus more on farming than marketing, and their customers can be more informed about what they're getting and how to use it.
Homecooks like Linda can also share their own creations with other homecooks. "I'm especially proud of my tortillas and tortilla crackers." If you go on the app, Linda has that very Tortilla Parsley Garlic Crackers recipe on her profile. It involves 2 large flour tortillas cut into smaller pieces, toasted with green onion and garlic clove.
Still, the vast majority of Linda's profile, you'll find, is made of delicious dairy-free baked goods. A more savory baked good she enjoys is biscuits on the grill. "I cook everything on the grill. It's simple, and it tastes good. We recently had spectacular chicken kabobs and macaroni, all done on the grill."
Follow Linda on Culineer to see what else she comes up with!